Appearance・Entrance・Lobby
The Kuju mountains are visible.
A traditional crafts exhibition room "Snow, moon, and flowers," and a book corner featuring books on Makinoto.Feel free to walk around inside the building.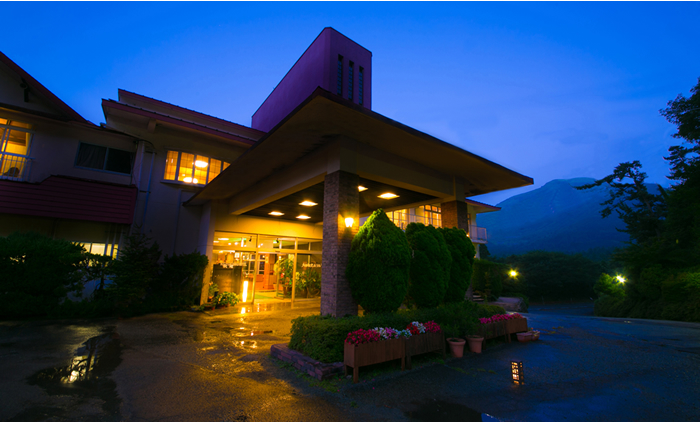 《 Seasonal herbs 》
Season of objects that decorate the lobby.
《 Lobby 》
Break in the airy space
《 Cafe corner 》 Enjoy the Mount Kujū famous water coffee
《 Lobby 》
You can enjoy retro soccer games in the lobby.
《The hotel panoramic view 》
As climbing base of Japan's top one hundred mountains Mount Kujū
It began as Makinoto mountain lodge.